Lead A Workshop
Criw Celf Master Class
If you're interested in delivering a master class on our Criw Celf Projects. Please click the button to complete the online form. 
Working with children: successful applicants will be required to have an enhanced DBS check (If working with children or vulnerable adults), sign a self-disclosure form and provide a reference before a workshop can go ahead. This is part of our safer recruitment process. 
Complete Masterclass Application Form
---
Mission Gallery Workshop (18+)
We're always keeping an eye out for great teachers and talented practitioners to join our education programme. We run a varied programme, from one day classes, to two day workshops, to masterclasses that run over weeks or months. If you're interested in leading a session on our education programme, please send us:
• A proposal for your workshop
• An up-to-date CV.
• Send your application to: megan@missiongallery.co.uk
All applications are reviewed every three months by our education team.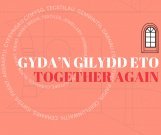 Gyda'n gilydd eto / Together again
Christmas Exhibition
11 Nov - 13 Jan 2024
More Info