Criw Celf West
Criw Celf Primary, Criw Celf Secondary, Portfolio & Raising the Bar are a part of the Criw Celf West project; a programme to develop artistically talented children and young people.
Mission Gallery deliver Criw Celf West for children in Swansea, Neath and Port Talbot. Students who successfully enroll on this project will take part in master classes- taking place on a Saturday or Sunday. Each led by a professional artist with the opportunity to use high-end, specialist equipment. The programme also included trips to other galleries, studios, museums, and universities. As a celebration of the participants' hard work, we have an exhibition at the end of the project in our main space at Mission Gallery.
The project is funded by the Arts Council of Wales and supported by Swansea College of Art (University of Wales Trinity Saint David) and Gower College Swansea.
What our Curators have to say...
Our Criw Celf 2021 Exhibition was curated by Lisa Evans and supported by Young Curator Evelyn Wolstenholme. The exhibition celebrates the hard work of our Criw Celf students and artists, and has been drawn together in this end of year showcase. The video below includes an interview with Lisa and Evelyn regarding their experience of curating Criw Celf 2021.
"The Criw Celf curatorial experience was an opportunity to be creative with the work and the space. There was such variety and depth to the works created by young artists. We felt it was important to give them the professional platform to showcase their efforts and talents. I thoroughly enjoyed the experience and working with Eve which allowed for a rich collaboration."- Lisa Evans, Curator
---
Which programme is right for you?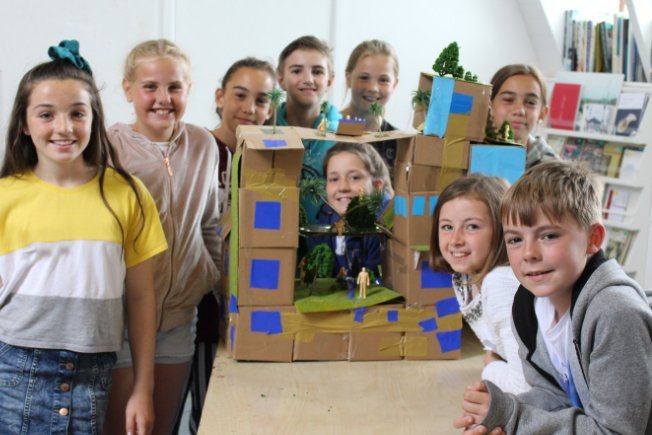 Criw Celf Primary
For school years 5-6
2023:
Applications are due by Friday 17 February 2023
The programme starts in March 2023.
Download Criw Celf Primary Pack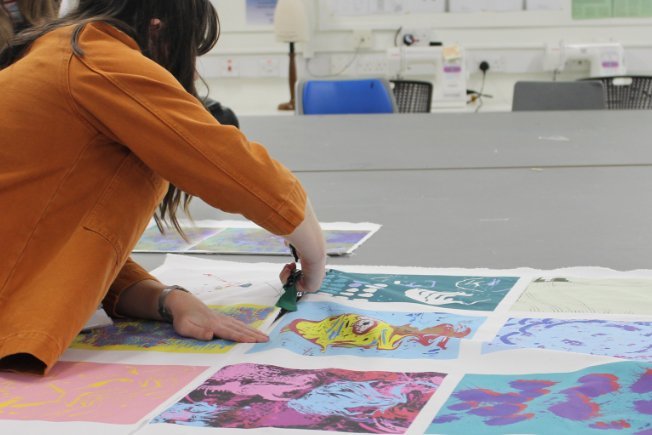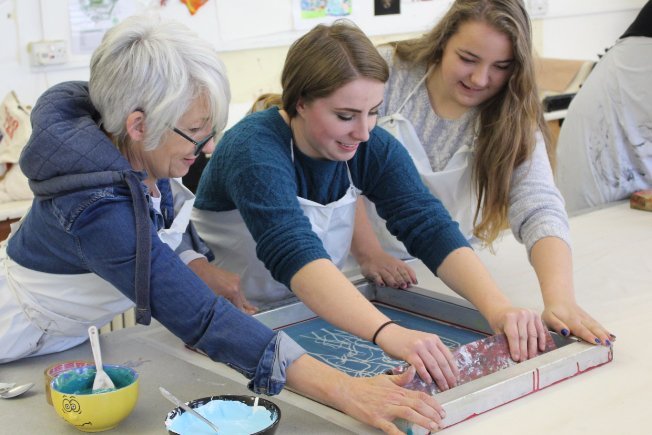 Portfolio
For school years 7-11
2023:
Applications are due by 23 June 2023.
The programme starts in July 2023.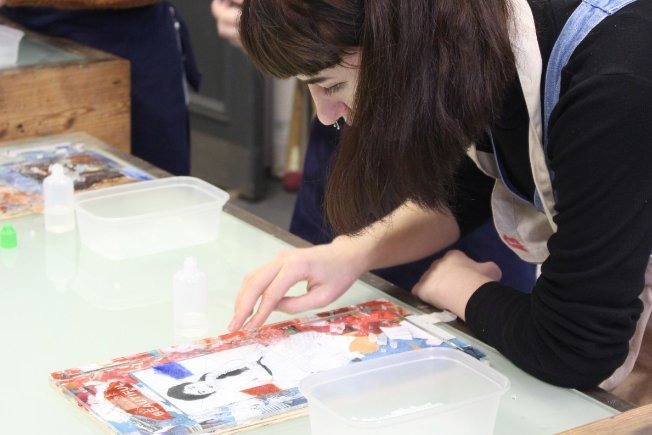 ---
What Happens?
Master classes led by Professional Artists and Designers
Trips to visit galleries, artist studios and universities*
A high profile exhibition of the work created during the master classes at Mission Gallery.
Art kit and certificate upon completion
---
How to get involved?
An application needs to be completed and returned to us - all the details you need are included in project packs above - just download the one you need. There's a £20 student fee for each programme*.

Participants and Parents
Young people or their parents/guardians can apply to us independently.
Teachers and Schools
Teachers can make group applications, recommending up to 10 talented pupils from their classes.
---
Need some help?
If you have any questions about the project, please contact Megan Leigh, who oversees outreach at Mission Gallery; megan@missiongallery.co.uk. You can learn more about Criw Celf West at; criwcelfwest.wales
---
*Financial Support
This project is a great opportunity for any student who's gifted in the arts. Whilst this project is heavily subsidized by the Arts Council of Wales, we fully understand that not everyone can afford the fee. We have a limited number of free spaces, please talk with Megan if you'd like to apply for one.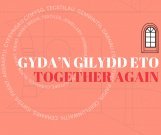 Gyda'n gilydd eto / Together again
Christmas Exhibition
11 Nov - 13 Jan 2024
More Info