About The Project
The Language of Clay is our flagship touring exhibition project that celebrates the diversity of accomplished contemporary ceramic practice in Wales. Curated by Ceri Jones and funded by the Arts Council of Wales, the project commissioned and exhibited the work of 6 artists at the cutting edge of ceramics. The Language of Clay project was run in two parts between 2015 and 2019, and toured several galleries in Wales. 
Visit languageofclay.wales
View Films
View Publications
Artists
6
Venues
7
Exhibitions
24
Visitors
140,000
---
An Introduction
Each of The Language of Clay artists approach the medium with varying perspectives, experiences and skills. Ceramic practice is wonderfully boundless in its creative possibilities. As an organic material, clay responds so dynamically to different approaches and treatments. It is this quality that makes it both beguiling and challenging to work with. Within a field that is wonderfully rich in Wales, the artists featured bring singular expertise.
The project comprises touring solo exhibitions. These are accompanied by interpretation material, publications, a handling collection and participatory programmes. Through project activity, we hope to reveal the delights of clay and the enormous significance of ceramics in our lives.
The Language of Clay is a platform for enquiry and discovery. It is, we trust, an invitation for more people to join the conversation.
Justine Allison exhibition at Mission Gallery
---
Part 1. 2015 - 2017
Anna Noël's figurative ceramics capture moments of interaction between animals and between people and animals. These enigmatic sculptures portray a seeming simplicity, yet they evoke intrigue that is distinctive of Anna's practice. Micki Schloessingk is a leading maker of wood fired pots, Micki is one of a small handful of such accomplished potters making wood fired and salt glazed pots worldwide. Her profound insight into the language of clay has grown through her nurture of the medium. Anne is adept at considering things that she observes and experiences, be it objects, landscapes or personal exchanges. These observations and considerations manifest in her fine bone china sculptures and suggest myriad connotations. Anne makes according to what she sees and feels in the world. 
---
Part 2: 2017 - 2019
Balanced between functional and sculptural, Justine's practice brings us precious porcelain vessels that capture the light. Ingrid has fun pushing the boundaries of technology in her work. Integrating ever-advancing technological resources into her ceramic forms, Ingrid uses familiar items to uncover histories and narratives. Kate creates meticulous sculptural forms. Her conceptual practice is research driven and methodical. Combined with an elegant aesthetic, the precision of her process makes her work poetic.

The Language of Clay Part Two exhibitions toured venues across Wales during 2017-2019. Accompanied by programmes of activity, they afforded opportunities for us to further expand the consideration of ceramic practice and to meet some of our brilliant ceramic artists.
---
Partners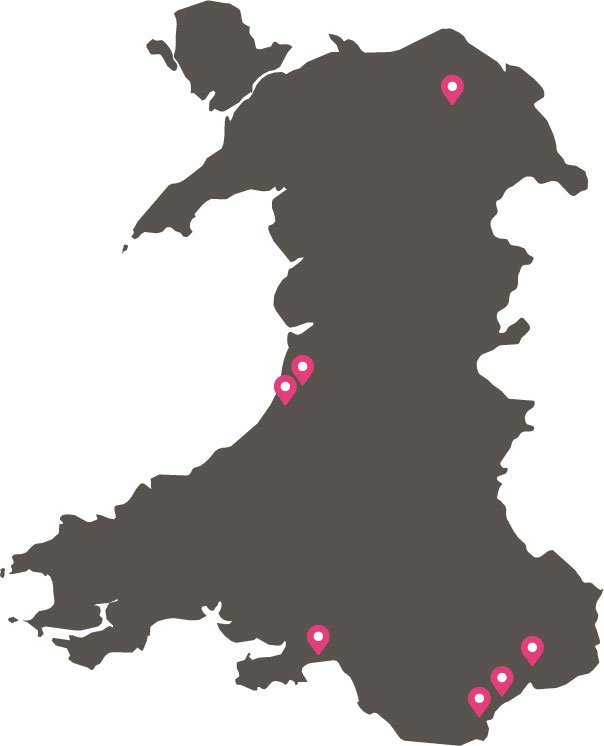 ---
A Response
A Language of Clay - an exhibition at New Brewery Arts, Cirencester. A group show presenting the work of ceramic artists Justine Allison, Anne Gibbs, Kate Haywood, Lisa Krigel, Ingrid Murphy and Zoe Preece.
A Language of Clay podcast is available here
The Future
If you're interest in The Language of Clay, have an opportunity or questions, please contact Rhian:
Funding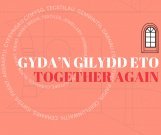 Gyda'n gilydd eto / Together again
Christmas Exhibition
11 Nov - 13 Jan 2024
More Info