Safeguarding at Mission Gallery
Mission Gallery recognises that working with children and young people is a privilege that brings with it a responsibility to keep them safe. Mission Gallery is committed to ensuring that children involved in the work of the gallery and related projects are safeguarded and their rights protected at all times. Therefore, for all staff members, the safety and welfare of children and young people are of paramount consideration.
Children and young people should never experience abuse of any kind. We have a responsibility to promote the welfare of all children and young people, to keep them safe and to work in ways that protect them. We recognise that the welfare of the child is paramount and all children have the right to equal protection from all types of harm or abuse. Some children are additionally vulnerable because of the impact of previous experiences, their level of dependency, communication needs or other issues. Working in partnership with children, young people, their parents, carers and other agencies are essential in promoting young people's welfare.

Our Safeguarding Measures
We have a robust safeguarding policy and procedures, developed with NSPCC.
All staff are trained in 

safeguarding

; this includes how to identify the signs of abuse, how to report suspicions and how to handle disclosure, provided by the NSPCC. 
We have two Designated Safeguarding Officers.
We have a safer recruitment process that includes performing DBS checks, checking referees and having staff sign a disclosure notice.
Legal Frameworks
Our Safeguarding policy and procedures adhere to the relevant legal frameworks;
Children Act 1989
Children Act 2004
Social Services and Well-being (Wales) Act 2014
Rights of Children and Young Persons (Wales) Measure
All Wales Child Protection Procedures 2008
The UN Convention on the Rights of the Child 1991
---
Designated Safeguarding Officers
Officer 1
Megan Leigh
megan@missiongallery.co.uk
Officer 2
Matthew Otten
matthew@missiongallery.co.uk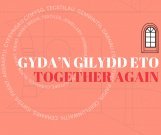 Gyda'n gilydd eto / Together again
Christmas Exhibition
11 Nov - 13 Jan 2024
More Info