The Wall
Maria Tilt & James Morris
The Wall
18 November - 13 January 2024
'Ghosts' is a collaborative animation created by artist Maria, and composer James Morris, it has become a prequel to 'Ghosts Have Been Following You'.

'Ghosts' started its journey as a painting, which inspired a song. This in turn began the weaving of a narrative which we believe tells a valuable and relatable tale of connection and loss.
---
James Morris:
A lifelong musician, James started his career in film as a music editor and assistant composer to Guy Michelmore on a variety of animated projects for Disney and Marvel. Through this time, he also forged links with many filmmakers at early stages in their careers, providing music and sound design. He found affinity with a group of filmmakers in South
Wales and has been working predominantly in Welsh film for the last decade.
James has scored over 50 short films that have had festival selections from around the world, a highlight of which was scoring a short film that secured BAFTA Cymru nomination. He's also worked on documentaries, corporate film and commercial projects.
More recently, after beginning a MA in Music Therapy, he began to explore music, art and film in a more intersectional way. A result of that has been a collaboration with artist Maria Tilt to create things that hopefully transcend those boundaries. Under the name Rest Stop, James released the instrumental album Life Support.
Maria Tilt:
Cardiff based digital painter, Maria Tilt, has been primarily a portrait artist throughout her formative years. Her interest in the human form has evolved over time, developing into a practice that is less concerned with realism and technical precision and focused instead on the expression of emotion.
Maria works exclusively with Adobe Photoshop, striving to capture the feeling of traditional oil painting through the use of textured digital brushes and a limited, but powerful colour palette; her striking compositions are designed to provoke a sense of sublimity whilst the imagery itself remains thoughtful.
Maria is also training as an art psychotherapist and is exploring the wonderful ways that art can work in a therapeutic context.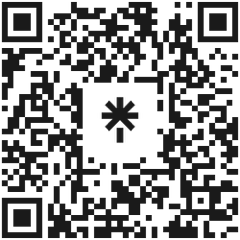 Image: Stay Right Here, Maria Tilt