The Gallery
Ar y wal | Off the wall
Sahar Saki & Sue Williams
16 July - 13 August 2022
An exhibition by Wales based artists Sahar Saki and Sue Williams, to coincide with Beep 2022. 
Using the gallery as a canvas, Sahar and Sue will paint directly onto walls and floors. Content will include Persian calligraphy and figurative work; addressing current social issues within the context of traditional cultural values and identities.
The work will evolve throughout the exhibition period as Sahar and Sue work in the space.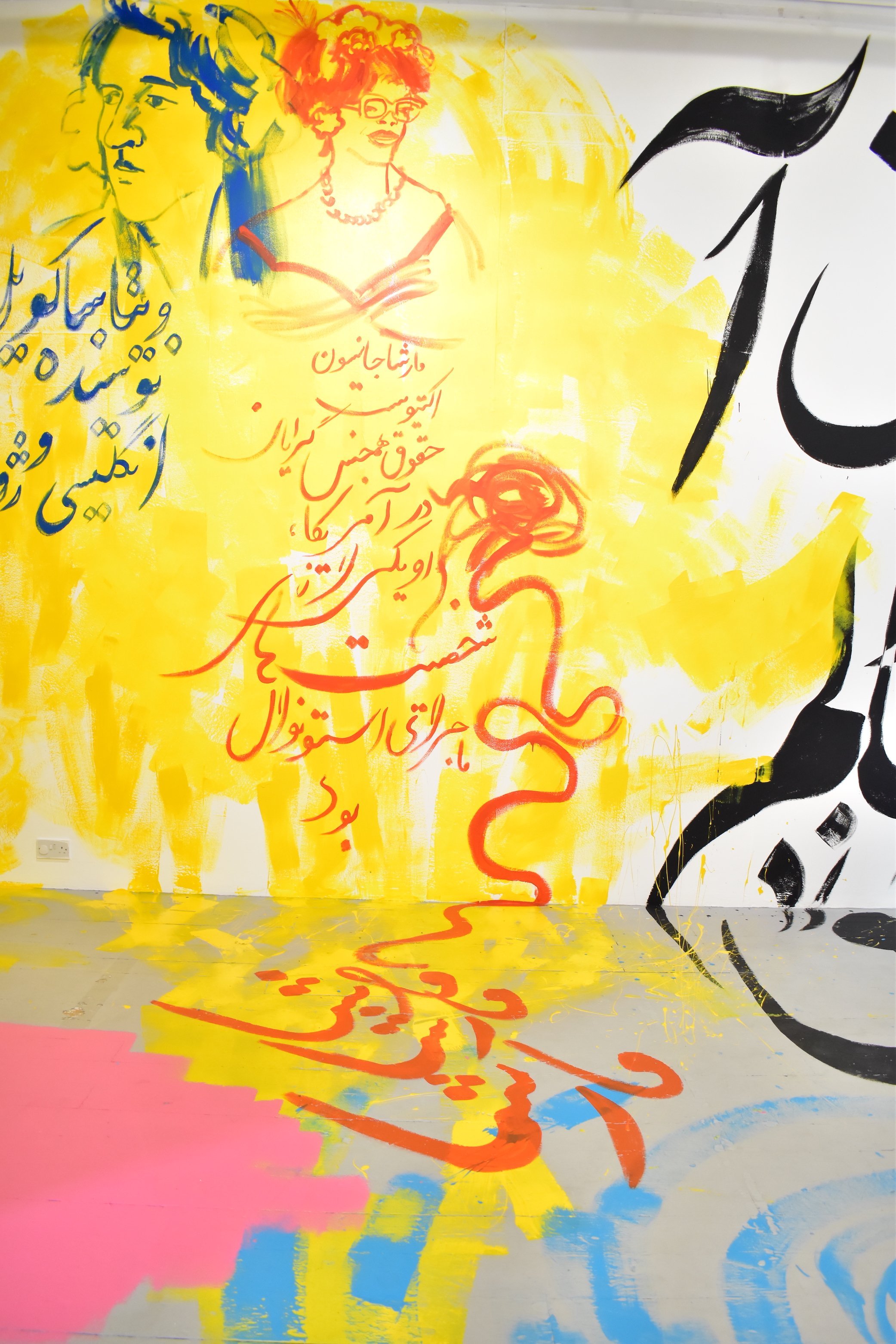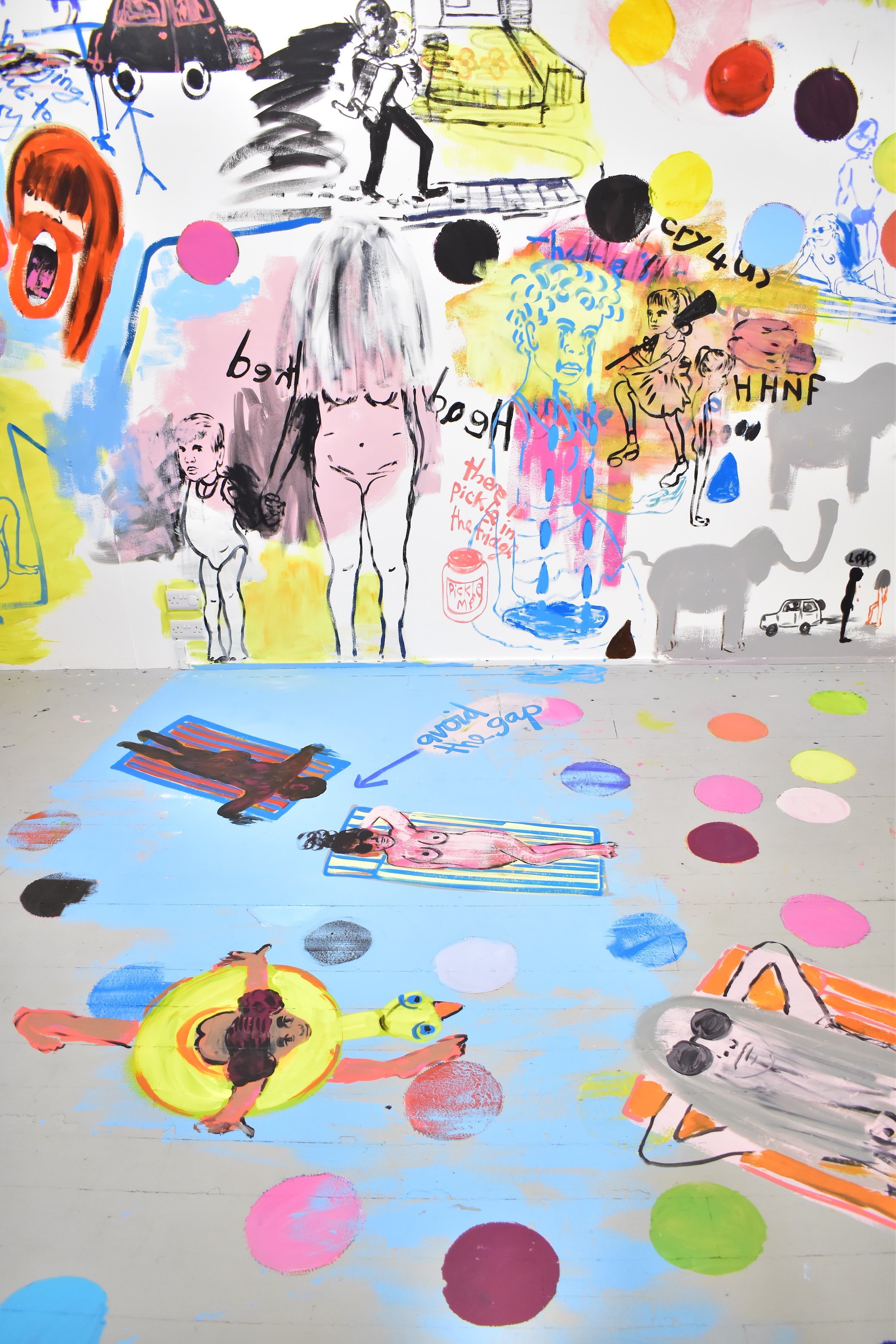 Image Credits: Lucy Howson