Young Curator for Criw Celf 2021 Exhibition
We are looking for an enthusiastic young Curator to assist with this year's Criw Celf 2021 exhibition!
Criw Celf is an Arts Council of Wales funded project, bringing together more able and talented students in the visual arts, with ages ranging from 9-18. This is part of a national initiative to nurture young artistic talent in Wales. Criw Celf seeks to develop pupils' creative practice and knowledge of the Visual and Applied arts through a series of master classes. 
These master classes are lead by professional artists and designers, who offer a wider investigation into visual arts practice. These master classes have produced a range of creative outcomes- from ceramics to screen printing, to glass work and life drawing. The exhibition draws together these exciting pieces of work into a cohesive whole, that highlights the exceptional achievements of these 90 young artists.
The young Curator will be expected to assist and shadow the lead Curator in the creation of this exhibition. No previous experience is required but an interest and passion for curation is essential. The young curator will be confident in contributing innovative ideas, whilst assisting with all practical elements of exhibition set-up.
Mission Gallery has a lauded reputation for these showcases, and has annually dedicated a place in their exhibition schedule to bring the work of these young artists to the forefront. As such we expect our Criw Celf shows to match the professionalism and excellence of the rest of our exhibition programme.
Young Curator fee £300
The exhibition runs from Saturday 11 - 25 Sept 2021 with the week leading up provided for install. 
If you would like to apply for this position, please fill out our application form.
Deadline for applications is Friday 30 July 2021. 
Successful applicants will be notified Friday 06 August 2021. 
If you have any questions, please contact megan@missiongallery.co.uk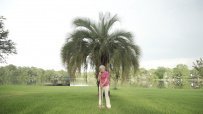 An Artist in the World
Jane Phillips Award
08 Oct - 13 Nov 2021
More Info