Mission Memories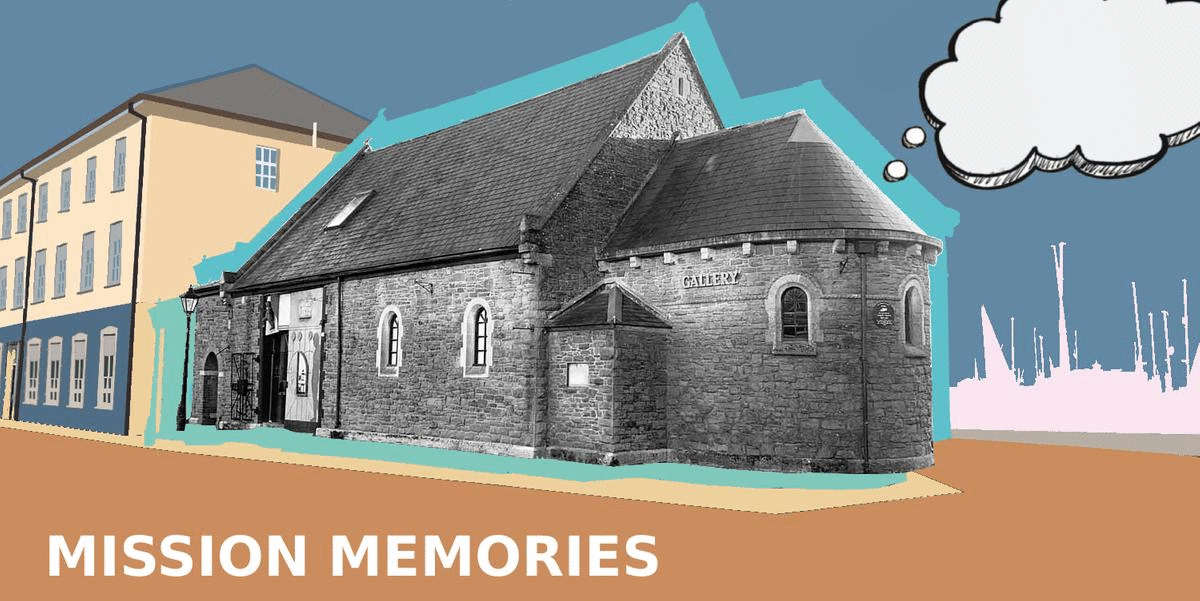 What are your memories of Mission Gallery in Swansea's Maritime Quarter, formerly known as 'Swansea Arts Workshop' and 'St Nicholas Church'?
We are looking to create an online archive of our building's history, and we need your help in order to do it!
A little bit about us: 
Mission Gallery is one of the most inspiring spaces in Wales for the contemporary arts, housed within a Grade II listed building that presents a unique and architecturally beautiful space. 
Our timeline:
1868 - Formerly, 'St Nicholas Church', a non-denominational Seaman's Mission built by Benjamin Bucknall.
1977 - It became 'Swansea Arts Workshop', a voluntary artist run body, founded by artists. Swansea Arts Workshop opened to the public as an Art Gallery, including exhibition and workshop space. It was run by volunteers as part of the Association of Artists & Designers (AADW).
1998 - The name 'Mission Gallery' was first adopted
2003 - The gallery became a revenue-funded client of the Arts Council of Wales.
---
Please send your stories, memories, images of the gallery to:
Lucy Howson | gallery@missiongallery.co.uk
(We would love to recieve images that are your own, and dated where possible. We'd like to share images and texts publicly to add to our online archive.)