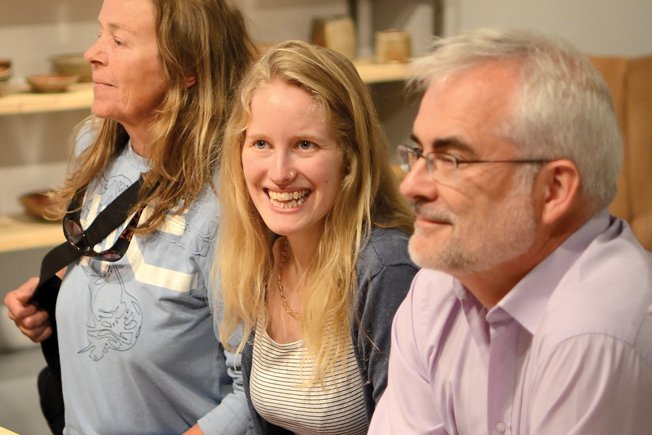 Individual
Unigolion
Choose the membership that's right for you.
Anyone with an interest in contemporary art and design is welcome to become a Friend of Mission Gallery where you can enjoy a range of activities, discounts and opportunities. Our members organise quarterly meetings and fundraising events, making this a great way to meet new, like-minded people within the arts. Friends of Mission Gallery is guaranteed to broaden your enjoyment of the visual & applied arts, whilst supporting Mission Gallery and enriching the arts and culture of the City.
A rewarding way to support our work. 

Benefits of being a member include:
10% Discount in our Shop
Exhibition work, magazines and
books not included.
10% Discount on Adult Workshops
Those organised by Mission Gallery.
Attend exclusive events.
Your chance to meet other passionate about the arts.
In return, your valued support and contribution as a Friend, will help: Continue with our innovative and ground breaking Exhibition, Learning & Residency Programmes Support our wide ranging and acclaimed Retail Space, featuring Contemporary Applied Art, Craft and Design Expand our pro le and partnerships on a local, regional, national and international level Collaborate with and promote emerging, early career and established artists Enhance our role within education in schools and hard to reach communities Enable us to nurture and develop the next generation of artists and arts professionals