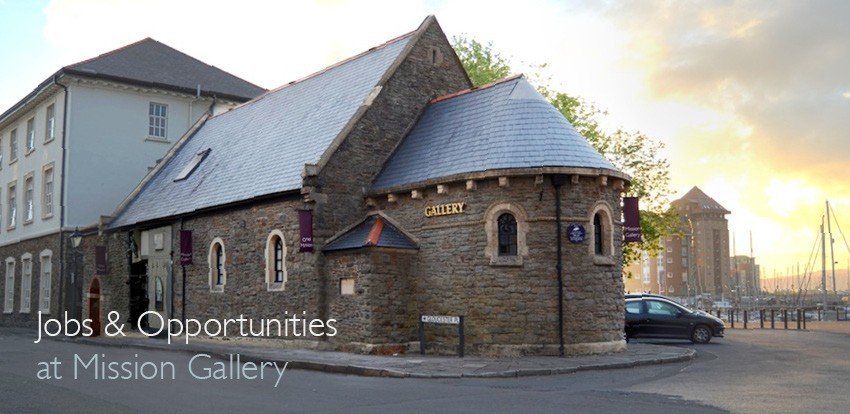 Volunteer at Mission Gallery
---
Do you want to volunteer at Mission Gallery? 
Please download and complete the following application form
Then return to: Rhian Wyn Stone | Retail & Front of House Supervisor 
---
Family Arts Campaign Research Post
Job Description:
Complete the research as listed in the Family Arts Network for Swansea Proposal. Please click on this link:  Research Outline
Research the possibility and develop partnerships with our colleagues from local institutions and service providers such as the bus companies. For example, to arrange more buses during the festival period, or perhaps provide trips for free, activities could even happen on the bus and promote events that will happen in the city.
Prepare the research:
Identify and contact community groups that represent the family audience that don't currently engage.
Set up open meetings with families and ambassadors to find out what they like to take part in and what their current opinions of each venue are.
Meet groups to talk with them about why they don't visit, Can they access the information about the activities, does the content appeal etc.
Meet with schools to research the best time to provide events during term time, and which overlap the festival period, for children and family members.  Stronger relationships may be built off-site and away from the school environment between family members and school/gallery/museum participants
Order and distribute Family Arts Campaign logo flags/bunting for outside participating venues.
Identify ambassadors of family arts, either attached to or independent from the network organizations.
Role of Ambassadors:
Friendly Face Ambassadors from each venue to:
Liaise with families at Family support centers and schools/heads – put together a survey to investigate why they don't currently engage.
Provide information and activities on buses during the Family Arts Campaign 2015
Welcome families to family friendly venues during the festival. Familiar faces around venues to welcome people and ensure visitors are not put off by the exterior s of some of our buildings.
Collect information about audience experiences.
Work to be completed by beginning of August 2015  
Research consultant fee: £3000
To apply for the post please submit a CV, letter and a schedule outlining how you will go about achieving the objectives listed in the job description/proposal:
Application deadline: 5pm 21st April 2015