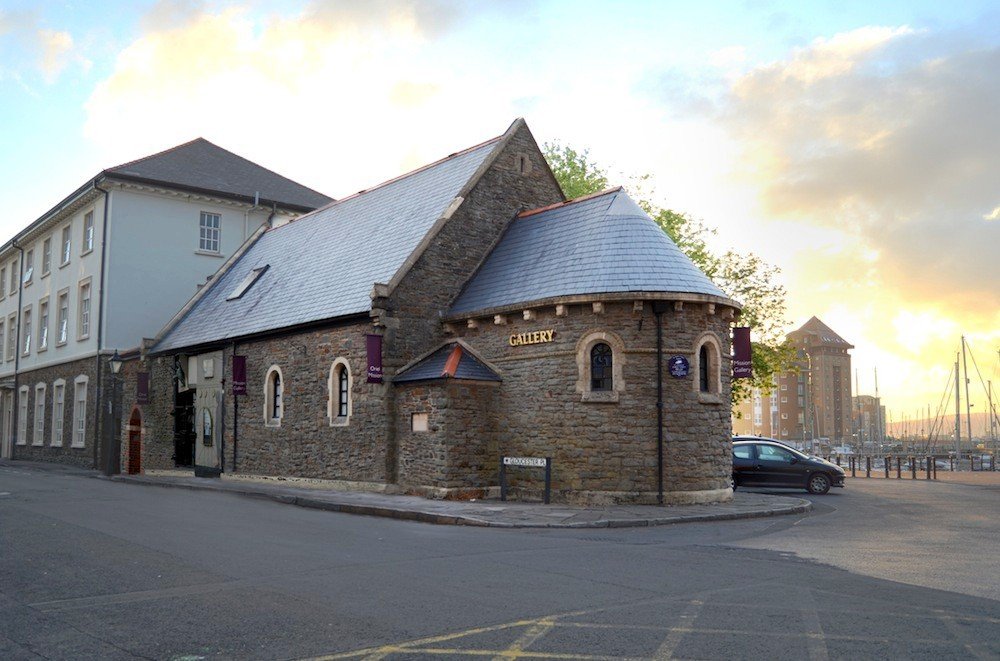 Mission Gallery, 2013. Image by Matthew Otten
---
Mission Gallery is one of Wales' best adapted spaces for the contemporary arts. Mission Gallery has developed a reputation for dynamic and distinctive programming, to present excellence across the visual arts, applied arts and craft, from across Wales and beyond.
With exhibition space, craft space, learning space, events, residency opportunities and more. Mission Gallery provides the local and wider community with opportunities to develop their understanding and knowledge of art. Mission Gallery offers a collective experience in which visitors can immerse themselves in; exhibitions that take risks and push the boundaries of visual art; the opportunity to purchase cutting edge design and contemporary craft and engage in friendly conversation with art led individuals. Mission Gallery seamlessly provides raw creative energy, an exceptional place to shop for every price range, and a commitment to learning, ensuring every age group is welcome.  
Mission Gallery is housed in a Grade II listed building and began its existence in 1977 as a voluntary artist run – artist led body. It developed into a professional organisation although remained voluntary until constituted as a Not for Profit Company Limited by Guarantee, in 2008. Governed by a voluntary board of directors, the management, programming and running is maintained by art-led staff and a dedicated team of volunteers. 
Mission Gallery is supported by the Arts Council of Wales
---
1868
St Nicholas Church, a non-denominational Seaman's Mission built by Benjamin Bucknall.
1977
Swansea Arts Workshop opened to the public as anArtGallery, including exhibition and workshop space. It was run by volunteers as part of the Association of Artists & Designers (AADW).
1992
Swansea Arts Workshop became an independent gallery.
1998
Swansea Arts Workshop adopted the name Mission Gallery.
Promoted as a Crafts Council Selected Gallery.
2003
A revenue client of the Arts Council of Wales (ACW) receiving funding for its exhibition programme.
2008
Constituted as a not-for-profit organisation.
2011
Mission Gallery receives uplift in funding from Arts Council Wales.
2012
Acquisition of 1st floor of St. Nicholas' Church. A 30 year lease is signed with City & County of Swansea for the whole building.
2012
ACW funding for the remedial repair and development of the 1st floor into a dedicated education space.